Type: Granite
Color: Lilac
Material: Santa Cecilia Light Granite
Material Origin: Brazil
Port:Xiamen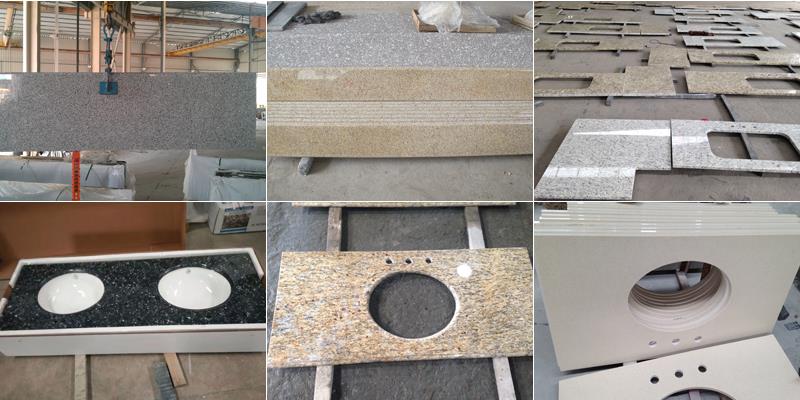 Description:
Our factories specialize in the production of kitchen granite countertops, island tops, table tops, bathroom vanity tops, work tops, bar tops, etc.
1. Common Size of Granite Countertop :
A. Kitchen top :
1). Kitchen top: 98"(108''/96''/86''/78'') x 26" (25-1/2")x 3/4"
Back splash: 98" (108''/96''/86''/78'') x 6"(4'')x 3/4"
2). Island: 96" x 36" x 3/4"(1-1/4"), 3 sides bull nose/ogee,
72" x 36" x 3/4"(1-1/4"), 4 sides bull nose/ogee
B.Vanity Countertop: 25"x22'x3/4", 31"x22'x3/4", 37"x22'x3/4"
43"x22'x3/4", 49"x22'x3/4", 61"x22"x3/4"
C. Snack Bar Top
108"x 18"(16"), 98"x 18"(16"), 96"x 18"(16"), 86"x 18"(16"), 78" x 18"(16")
D. Work Top/Table Top
Customized sizes
Thickness:3/4" or 1 1/2" or others. The countertop with one backsplash and two sidesplash,one under mounted or two under mounted sink.
2.Edges Finished:
Many kinds of edges for Granite Countertops
Flat,Bevelled,Bullnose,Ogee,Dupont,Laminated,etc.
3.Recommended Granite Material:
Green Jadeite,Golden Galaxy,Black Galaxy,Blue Pearl, Emerald Pearl, Tan Brown, Tropic Brown,
Multicolor Red,Baltic Brown,Verde Ubatuba, Giallo Ornamental, Giallo Fiorito, Giallo Cecilia, Raw
Silk, New Giallo Veneziano, Old Giallo Veneziano, Kashmire Gold, Madura Gold, Kashmire White,
Juparana Columbo, Absolute China Black, G682, G664, G603, G635, Tiger Skin White..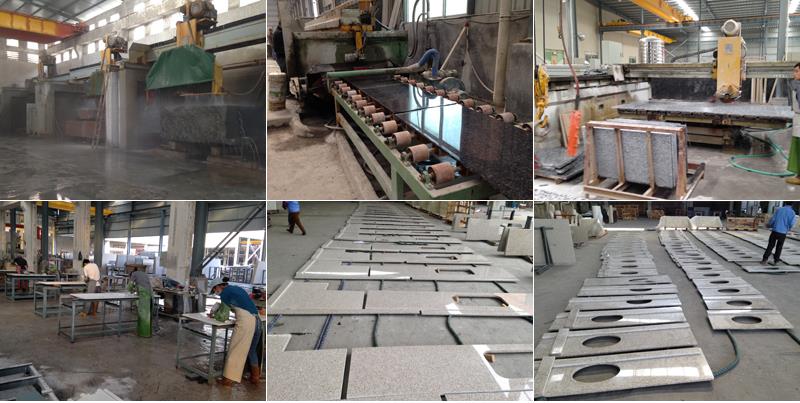 4.Package:
Padded with foamed plastic and packed in fumigated wooden crates, reinforced with metal straps outside for this Granite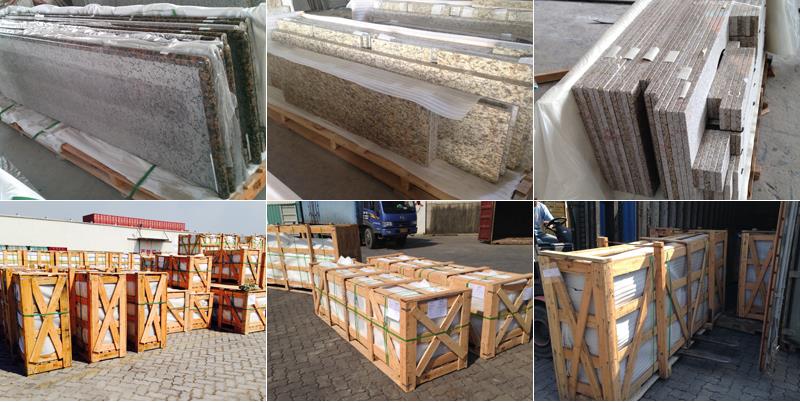 5.Applications:
Kitchen,bathroom, bar and various counter decorations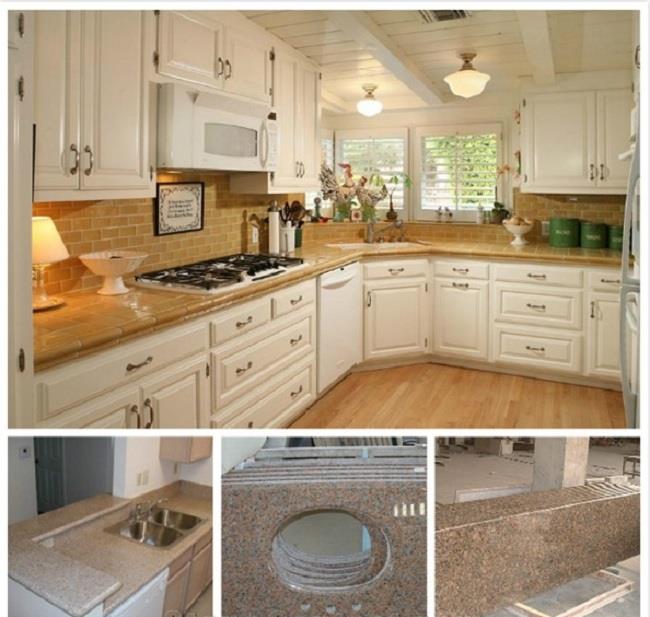 Hot Tags: santa cecilia lilac granite kitchen countertop, China, manufacturers, suppliers, exporters, distributor, factory, wholesale, customized, low price